Day 16
Best Face of Survivor
Now, how can I not put this:
Jeff Probst
Come on, he has been hosting for 23 seasons now, and he will host Survivor: One World.
I pretty sure I will be seeing him on my television for a while.
Day 17
Favorite Survivor Season:
It hands down have to be Survivor: Fans vs. Favorites.
That season has 7 freaking blindslides. Mary got blindslided, Mikey B got blindslided, Joel got blindslided, Ozzy got blindslided, Jason got blindslided, Alexis got blindslided, and Erik got blindslided. Plus, it had a lot of dumb moves. For example, Ozzy and Jason both got voted out with idols. Also, Erik gave up immunity. When Erik did that, James was so proud that he said:
I lost my reign as the dumbest Survivor ever.
By the way, I am watching Survivor: Palau, and Stephanie is trying to form an all female alliance (which failed). I read the comments, and it said the best all female alliance took place in Survivor: Fans vs. Favorites. Nobody can top that.
I do have to agree with that comment.
Day 18:
Your Least Favorite Survivor Season:
I will have to say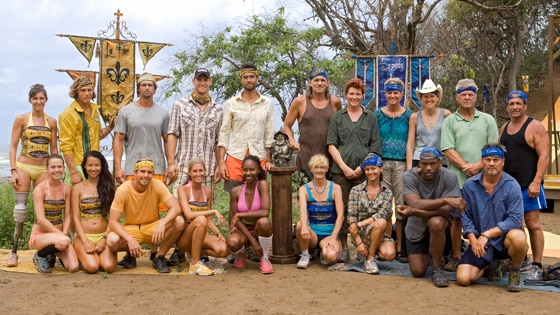 Survivor: Nicaragua
Come on. It didn't have a well-likable cast. Plus, the old vs. young twist is kinda unfair. The young people are much physically fit that the old people. Plus, the medallion of power seems kinda unfair. Can you imagine a very close challenge, and then a tribe won just because they have the Medallion of Power. I prefer if the challenges are played equally. I am kinda glad the Medallion of Power will no longer be in Survivor along with the Haves vs. Have Nots.