I was watching this week's episode of MyMusic News (aka the show where I based some of my sims on )such as Rocky, Kelly, and Rita). On the encore, they asking a question saying that Should Rayna (aka the temporary host for the show since the main host kinda has been going through personal issues) be the permanent host of MyMusic News?

I responded saying Scene (the usual host of MyMusic News) will always be the Queen of MyMusic News.

I didn't expect my comment to be featured on the show, but then this shows up-


When I saw it, my face was like this: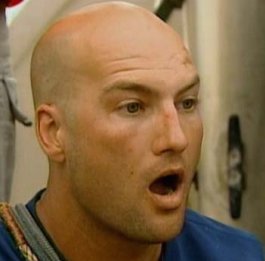 However, I do have to say I was glad that my comment was mentioned. Because of that, I danced.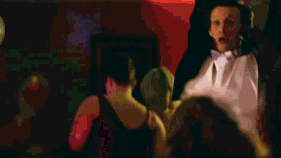 Well, I didn't really dance. I just wanted to put a dancing gif on there.
Speaking of MyMusic News, I am planning on basing a sim on Scene (who is by the way my favorite on the show). So, stay tune for that. I shall also upload her along with the sim I was gonna submit but couldn't due to the forced Blogger changes.